Not off the peg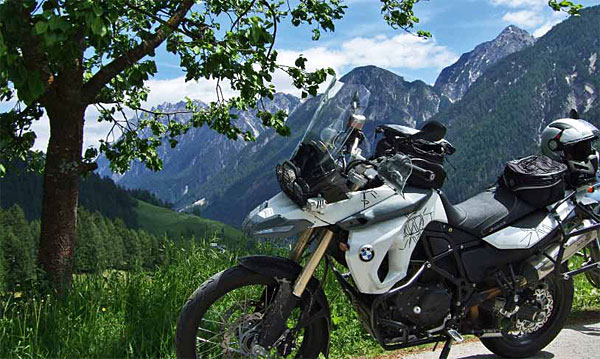 The tank bags from Wunderlich are tailor-made for every make of motorcycle. Lots of time, expense and experience has gone into their development.
When managing director Erich Wunderlich, works manager Peter Hoppe and product supervisor Felix Abel put their heads together, their creativity knows no bounds. They mull over ideas, make sketches and draft designs before ripping them up, getting into loud arguments and starting the creative process anew. The best example of this is the brand-new tank bag for the BMW F 800 GS. Equipped with years of experience in creating of new luggage systems, these three ingenious minds spent untold hours in Wunderlich's own R & D department as well as on the bike itself in order to find the optimal product for their customers' fuel tanks.
The first rounds of discussion resulted in a comprehensive catalog, which contained in black and white all the innovative drafts, ideas and requirements – along with the first sketches and detailed representations of the new tank bag. This collection of ideas then went with the corresponding bike to the German partner company which the Sinzig accessory specialists use for the production of their luggage solutions. There the F 800 GS was given a custom fit-out as the very first sample, the only one of its kind. "This sample is just the basis for further discussion and analysis," explains product supervisor Abel, "We subject it to close scrutiny and always find potential for further improvements. These might, for example, be additional reinforcements or changes to the fastening system." Wunderlich also places a lot of emphasis on quality materials, such as first-rate Cordura or guaranteed waterproof zippers.
In close dialogue with the partner company, which has more than twenty years of experience of its own, the final sample takes shape. This is subjected again to an intense testing regime that will not infrequently include thousands of miles of on-road tests across Europe. If it stands the test, and all those involved at Wunderlich are happy with the result, the bag is officially cleared for production – and starts rolling off the conveyor.
"This is our standard procedure for all textile luggage solutions like our new handlebar bag," Felix Abel explains. There's one thing the customer can rely on – the tried and thoroughly tested Wunderlich quality "made in Germany"!
Check out our five versions of the Elephant Tank bags here!